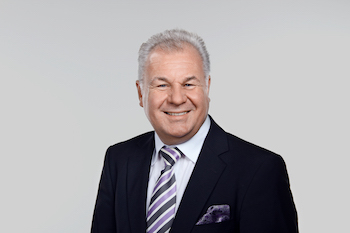 Jürgen Gindner (born 1963) started his career in the financial industry in 1984. After completing his professional training in retail banking at the German Association of Cooperative Banks, he joined the Private Banking Department of former Dresdner Bank AG.
In 2007, Mr. Gindner went into business for himself and, jointly with two partners, founded KBG asset management GmbH, an asset management and consulting company in Karlsruhe, Baden-Württemberg, Germany. As a managing partner, he specialized in consulting on issues of economic and monetary policy. Mr. Gindner's various lectures at the time, including on inflation and deflation, showed his critical attitude towards current financial policy.
At the beginning of 2015, Mr. Gindner left the company to establish Bras D'Or Strategy Ltd. on Cape Breton in Canada's Nova Scotia province on September 28, 2015.